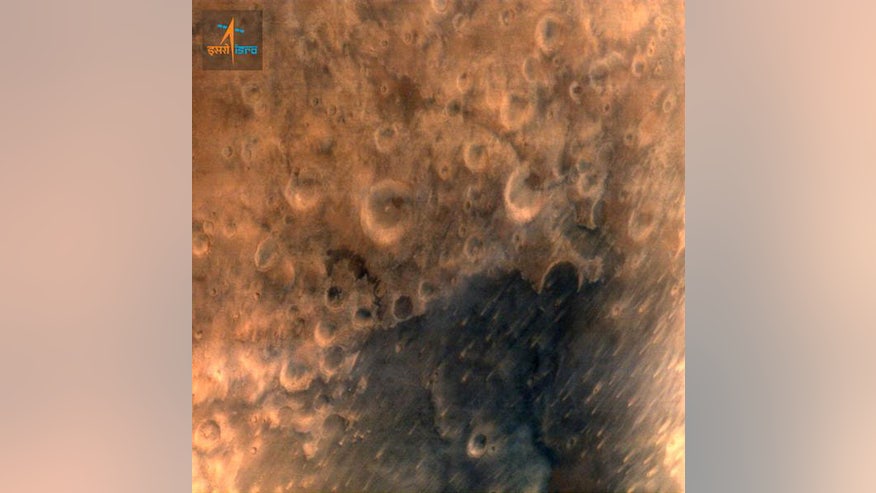 India's successful, low-cost Mars mission is a major milestone for the country's space program, with experts predicting that it could open the door to lucrative space deals with the U.S. and Europe.
India joined the select group of space nations on Wednesday when the Indian Space Research Organization (ISRO) successfully placed a satellite into orbit around Mars. Speaking at the ISRO headquarters in Bangalore, Indian Prime Minister Narendra Modi lauded the orbit as a historic occasion for the country.
Experts agree that the Mars satellite is of huge technological and political importance.
"This mission is very significant," Chris Carberry, executive director of  Explore Mars, a non-profit organization which aims to advance the goal of sending humans to Mars within the next two decades. "Mars is a very challenging destination," he added, noting that, up until now, only the U.S., the European Space Agency, and Russia have executed successful Mars missions.
Scott Hubbard, consulting professor for aeronautics and astronautics at Stanford University, described the mission as a "major badge of accomplishment" for the country of around 1.2 billion people. "India has gone to Mars – China has not!" he told FoxNews.com.
India's mission is even more impressive given its modest price tag of $76 million, significantly less than NASA's $671 million Maven spacecraft, which recently entered Mars orbit. Media reports have also noted that MOM cost less than the $100 million Hollywood spent to produce the movie "Gravity."
This week's success should also be viewed within the context of India's thriving technology and telecommunications industry, according to Roger Franzen, technical manager of the Giant Magellan Telescope at the Australian National University's Mount Stromlo Observatory just outside Canberra.
"For more than two decades, India has been developing a space industry because it saw the economic and technological benefits of such a hi-technology industry stimulus," he told FoxNews.com. "India has already launched its own communications and earth observation satellites using its own rockets from its own soil – the step up to a semi-autonomous deep space planetary mission further demonstrates India's technological maturity."
The Mars Orbiter Mission, known as MOM, will circle the red planet for at least six months while its instruments gather scientific data.
"It is possible that European and American companies (depending on regulatory restrictions) could approach India in the future, particularly if they can show that they are able to continue to launch inexpensively and reliably," said Carberry. The expert, however, noted growing competition in the U.S. launch market with the emergence of commercial companies such as Elon Musk's SpaceX.
Earlier this month, NASA awarded its highly-anticipated space taxi contract to U.S. firms Boeing and SpaceX, a move which will end the agency's reliance on Russian technology to transport U.S. astronauts to the International Space Station.
Nonetheless, the growing cost of individual missions is already driving more international space collaboration, according to Franzen.
"European and some U.S. companies are already buying space components from India and using India's range of space launch facilities to reach orbit," he added. "The success of MOM means that India must be considered as both a supplier to and a potential collaborator on other larger space missions including planetary and lunar aspirations."
Stanford's Hubbard also acknowledged that American and European companies could look to India for the likes of satellite launches and other space-related projects, but said that careful attention should be paid to the potential cost benefits.  "I would need to be convinced that the savings are real and not the result of differences in accounting," he said. "Also the rigor of the test and qualification program would need significant scrutiny – if they can deliver a quality product on schedule and on budget they can compete like everyone else."