By Elizabeth Armstrong Moore
Newser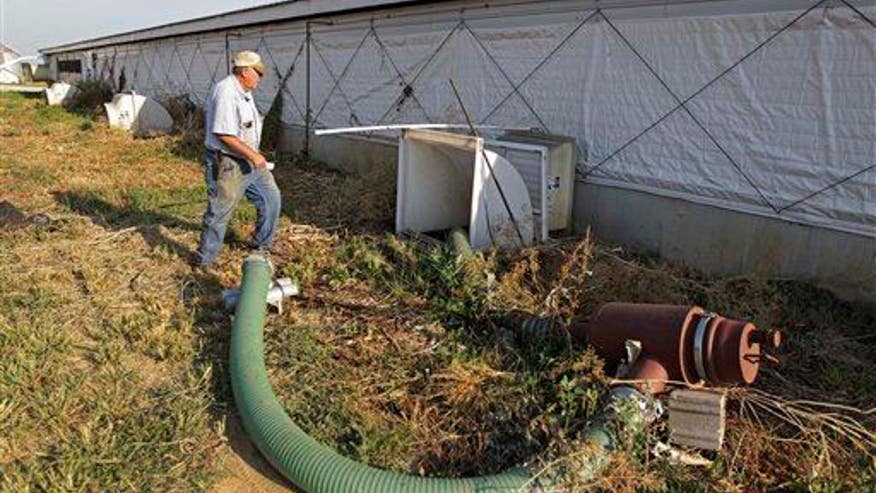 An Iowa father and son are dead after tangling with a deadly aspect of hog farming: their manure pit. Typically situated below a barn, the manure's noxious fumes don't escape easily, and the hydrogen sulfide— along with methane, ammonia, and carbon dioxide— can be a deadly mix.
Unfortunately this proved to be the case for the second Midwest father-son duo this month when Iowa farmers Gene and Austin Opheim were repairing a pump and equipment fell into the manure pit.
Austin, 32, went into the pit to retrieve it but was quickly overcome by the fumes, and his father, Gene, 58, went in to save him, reports the Des Moines Register.
"(Gene) was carrying Austin on his back and bringing him up and he got almost to the top and he got overcome, and down they went," says the sheriff.
The pair are described as so close they were "like glue." Earlier this month, another father and son in Wisconsin fell into a similar trap when they tried to retrieve a broken wheel from a hog manure pit.
And in 2007, a family of four and a hired hand all died from fumes at a dairy farm. The tragedy multiplies when family members try to step in and help one another, one expert says.
In the Opheims' case, fire and rescue were called to the scene and the men were both removed from the pit, and they were later pronounced dead at a nearby hospital, reports CBS Local.
In his obituary, Gene is said to have loved farming, and always carried a tape measure, pliers, and pocket knife. Austin's obituary notes that he married his kindergarten crush, Brandi, and leaves two children, Addison and Aidyn.
(Another recent death involving manure was more criminal in nature.)
This article originally appeared on Newser: Father, Son Lose Lives to Manure Pit's Deadly Gases
More From Newser