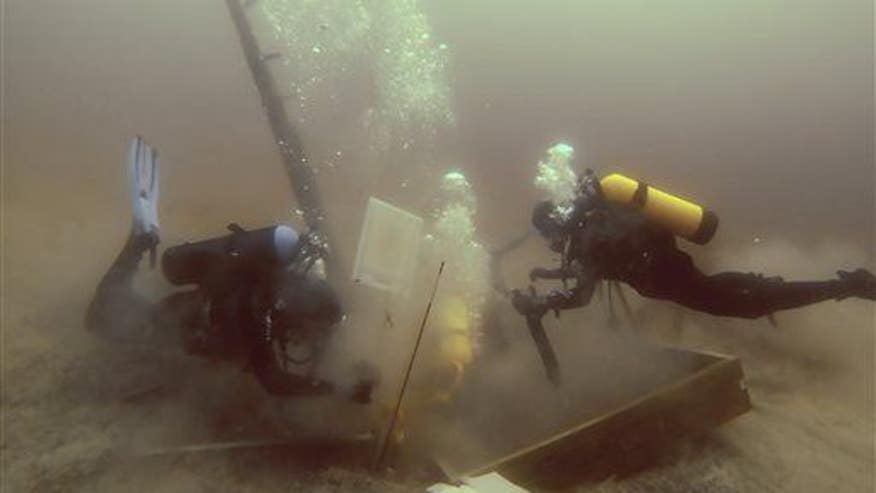 A perfume soon to hit the shelves actually dates back a century and a half. The Bermuda Perfumery's "new" fragrance has a fascinating backstory: It was discovered in a shipwreck off Bermuda that occurred this month in 1864.
The smuggling vessel Mary Celestia traveled between the island and North Carolina, avoiding a naval blockade imposed by President Lincoln, CTV Newsreports. Divers have long visited the wreck, and after hurricanes caused it to shift about 15 years ago, they found the perfume bottle.
And apparently, it didn't smell half bad. "When the fragrance has been sitting at the bottom of the ocean and aging for so many years, you expect something that is oxidized or damaged. But my first impression was 'wow'," says a perfumer who recreated the scent—which is a blend of citrus, rosewood, and various flowers, CTV News notes.
At xojane, Colleen Williams describes it as "like dry Fruity Pebbles and generic fabric softener—clean with just a touch of masculinity." The stuff will sell for $225 a bottle, and only 1,864 bottles will be made, matching the year of the sinking.
Interestingly, the perfume wasn't the only ancient liquid found on the ship: Five uncorked bottles of wine were earlier found at the site, Bernews reported.