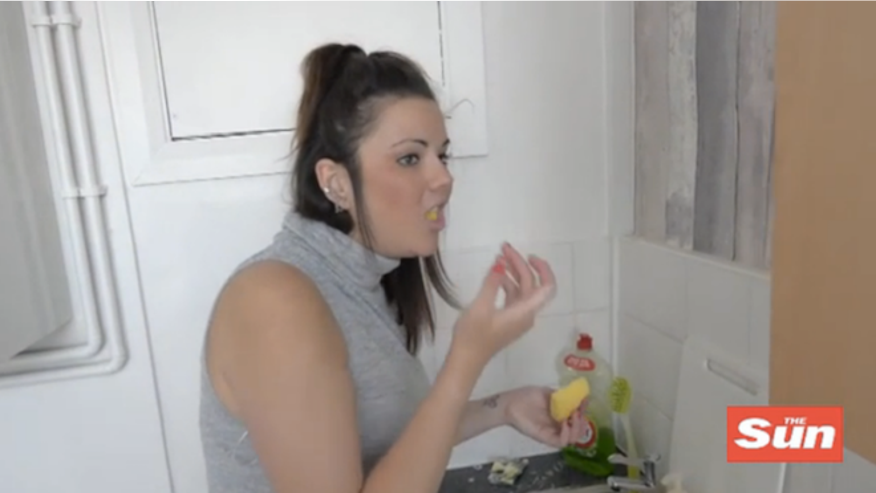 A UK woman has admitted to eating as many as 20 sponges a day, saying that while "some people go out for a steak, I would rather go out for a sponge."
Emma Thompson, from North Tyneside, England, told The Sun that she started chewing on sponges when she was about 3, and as she grew older, she started eating them.
"A couple of years ago I was just washing the dishes and I seen the sponges with the scouring pads, and I just thought it'd be quite interesting to try one of them," Thompson said.
"Ever since that I've been addicted to eating them. I just have to soak them in (dishwashing liquid) and then chew on them. I always have to make sure I have sponges in the house," she said.
Thompson said she munches through at least two a day, but sometimes will go through a pack of ten or even eat 20 sponges when she is particularly stressed.
It was not immediately clear what medical effect, if any, eating sponges could have.